Specialists in Prototype Design and Manufacturing
For more than 17 years, inventors and entrepreneurs have relied on us to design, create and develop innovative products that enhance their brand and grow their business. From turning ideas into actual prototypes to serial production, we design and manufacture unique products using cutting-edge technology tools.
Let's prototype is an initiative that aims to bring together talent in key engineering areas to design solutions that demonstrate the technical and working feasibility of all manner of inventions, especially those that require an innovative approach to design, mechanics, electronics, treatment of materials, computer science and telecommunications. 
This is not a large industrial platform equipped with all types of machinery. Nothing could be farther from the truth. We are a team of 10 engineers and designers who share a passion for facing different challenges every day, and doing so with a matchless level of creativity.
Eighty percent of our clients are private inventors with brilliant ideas that can become excellent business opportunities. Our mission is to accompany them on this adventure by providing our prototype design and manufacturing services. If you have a product in mind or a patent pending yet to be prototyped ...…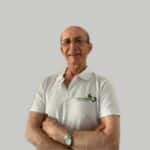 Jaime Bedia
ADVISORY CHAIRMAN
A visionary, entrepreneur and private investor in over 20 businesses throughout his 40-year professional career, Jaime Andrés graduated with an Industrial Expert degree from Universidad Politécnica de Madrid and with a Licentiate degree in Economics and Business from Universidad Complutense. He has founded maintenance companies and small industries for the construction and aerospace sectors, among others, developing a multinational presence in more than five countries. 
An entrepreneur, private investor and passionate about industrial engineering, Iván has founded and helmed, over the course of two decades, companies related to the field of aeronautical maintenance, as well as private investment management and strategic consulting firms. He brings to each project a large dose of business vision and industrial feasibility of great relevance to the immediate future of each project. He has an undergraduate degree in Industrial Engineering from Universidad Alfonso X El Sabio and an MBA from IE Business School.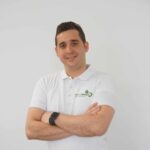 Erick Remedios
Desarrollo de Negocios
After a decade supporting entrepreneurs in start-up and innovative solution marketing processes (which activity he still conducts through BusinessInFact, S.A.) he now devotes 25 hours a day to supporting each and every one of Let's Prototype clients, ensuring in each case the delivery of prototypes that are not just innovative, but also backed by sufficient sales arguments. He graduated with an undergraduate degree in Communications from Universidad de La Habana and earned a Master in B2B Communications from URJC.