Feasibility study of inventions
What is studying the feasibility of the invention?
When is it advisable to study the feasibility of inventions?
In Let's Prototype we can study the feasibility of your invention or directly manufacture functional prototypes.
Analysis, simulation and creation of complex mechanisms.
Simulation of scenarios to check power generation capacity. 
Technical documentation composed of; plans, schematics, quantitative data that validate the operation.
Study and design of improvements on prototypes or existing products. 
Innovating for over a decade
Do you want to know examples of studies?
Confidentiality is part of our DNA. For this reason we must sign an agreement before showing you some examples.
Examples of feasibility studies of inventions
Platform that aims to suspend an individual in a mechanical element that will allow players, through movements, vibrations and sounds could enjoy an immersive experience in video games.
System for identifying color changes in lettuce plants within extensive plantations. The objective is to identify these changes to, with a pattern identification system, alert about the possible lack of nutrients in the irrigation fluid. The color changes, through an artificial intelligence system, will have the capacity to activate a nutrient dispensing system to avoid, with irrigation techniques, the spread of pests that threaten the crop.
Smart agriculture prototypes
Aeroponics system, capable of accelerating the development of crops in highly controlled environments, which, as a main feature, do not require soil for crops to thrive. The engineering project proposed necessary solutions for democratized aeroponics systems in the world, culminating the process in the manufacture of a functional prototype.
Power generation prototype.
Device for electricity generation in electric vehicles, registered under patent No. ES1283872Y. The feasibility study consisted of the simulation of realistic geometries and scenarios, related to the braking scenario of a car, in order to integrate a system of recovery and transformation of energies, useful to feed back the vehicle itself.
Prototype of power generation through study of Fluids
It is a device that aims to be integrated into sewage pipes that already remain installed in buildings. The feasibility study has consisted of the design and digital programming of scenarios to measure the capacity of the system to generate energy, testing different scenarios, types of components and conditions that, without the need to assume manufacturing processes, has allowed to demonstrate the viability or not of the system, through quantitative results. Patent ES1281695Y
Frequently asked questions about feasibility studies of inventions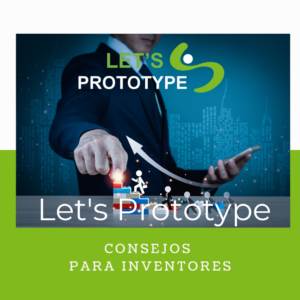 No es posible captar financiación para lanzar un producto al...
Read more